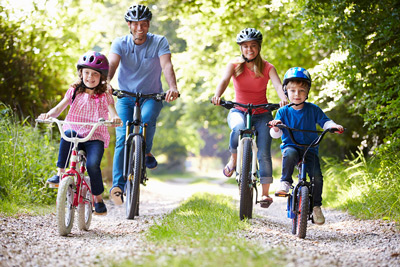 Health is the foundation that will allow you to live the life you deserve. With proper exercise and nutrition, you can feel good and be strong enough to handle what life throws at you each day.
At Healthy Balance Fitness, we are health and fitness educators and coaches. We help you achieve balance in your body and your life by providing fitness and nutrition services to fit your individual lifestyle. We design a customized program just for you based on your individual needs and goals.
It is our job to help you make your commitment to an exercise and nutrition program easier and to teach you how to get personally motivated to eat right and exercise, without depending on someone else's physical presence. We will help you understand what is and is not working for you and how you can change your situation to get to where you want to be with your weight loss, health, and fitness, in a safe and effective way.
Before we begin working with a client, we offer a Consultation and Strategy Session over the phone to discuss your health, exercise and nutrition, as well as your weight loss, health, and fitness goals. A Health Coach will answer all of your questions and give you expert feedback so you can better understand the reality of your situation. You will learn what you can start doing today to reach your weight loss, health, and fitness goals.
There are three ways to achieve a Healthy Balance: Health Coaching, Personal Training and Fitness Coaching.
Health coaching is a comprehensive healthy lifestyle program that empowers you to safely and effectively reach and maintain a healthy weight and adopt habits for a lifetime of health. Personal Training is in-person fitness training either in the gym or in your home. Fitness Coaching is a phone and e-mail-based system that provides both accountability and flexibility.
Health Coaching

• Scientifically proven health program including meal plans, products and lifestyle management tools to create healthy habits
• Weekly phone calls and 24-7 e-mail access to your coach
• Is best for anyone who is struggling to lose weight and looking for an easy to follow plan that will lead to optimal health
Personal Training

• A complete health program including a workout routine and nutrition and lifestyle management tools
• Hands-on, in-person fitness training with your trainer
• Is best for people who enjoy personal attention during exercise and can commit to seeing their trainer in person regularly
Fitness Coaching

• A complete health program including a workout routine and nutrition and lifestyle management tools
• Weekly phone calls and 24-7 e-mail access to your coach
• Is best for people who have fluctuating schedules but can commit to one phone call per week and have access to e-mail