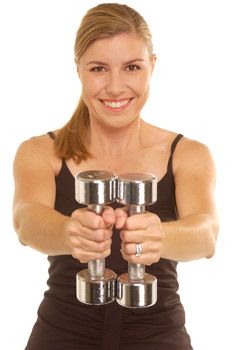 Healthy Balance Fitness' personal training is provided by exercise physiologists who can work with you to identify and achieve your fitness goals. Personal Training sessions are performed at Body First in Santa Monica, parks in your local area, or in the privacy of your own home. Each client receives a complete fitness and lifestyle assessment and participates in setting realistic goals based on your individual body and lifestyle.
One-on-one, personalized training ensures that each person learns the right way to conduct each exercise while recognizing which exercises will make the most impact.
You can choose to train for 30 minute or 60 minute sessions depending on your time. You also have the option to train alone or with a partner. We make every attempt possible to customize a plan that is going to work within your schedule and budget and that will ensure success.
Many people find they will push themselves harder in the presence of a trainer, which allows for maximum results in less time. Trainers maintain detailed records of their clients' progress and constantly adjust the program to accommodate changing needs.
Contact us today for a complimentary consultation!