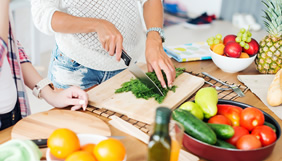 Weight Loss
• Scientifically proven health program including meal plans, products and lifestyle management tools to create healthy habits
• Weekly phone calls and 24-7 e-mail access to your coach
• Is best for anyone who is struggling to lose weight and looking for an easy to follow plan that will lead to optimal health
Learn More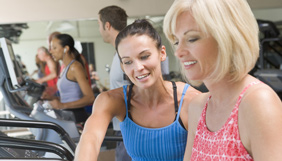 Personal Training
• A complete health program including a workout routine and nutrition and lifestyle management tools
• Hands-on, in-person fitness training with your trainer
• Is best for people who enjoy personal attention during exercise and can commit to seeing their trainer in person regularly
Learn More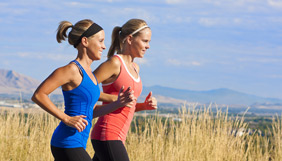 Fitness Coaching
• A complete health program including a workout routine and nutrition and lifestyle management tools
• Weekly phone calls and 24-7 e-mail access to your coach
• Is best for people who have fluctuating schedules but can commit to one phone call per week and have access to e-mail
Learn More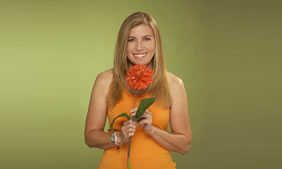 About Nora
Nora has been in the health and fitness field for over 20 years and recognizes a specific need among women who are struggling to gain balance in their work, family and personal lives. As someone who works daily to maintain this balance in her own life, she can directly relate to her clients' needs, and is a source of support and inspiration to them.
Learn More
Nora's knowledge of physiology and the human body and psychological needs of a client makes working out with her a one of a kind experience. I feel very grateful to have Nora as a source for my patients, friends, family and myself.

Lucy Postolov, L.Ac.,

Acupuncturist/Herbalist
Your help and support has truly changed my life for the better. Working with you has been one of the best things I've ever done for myself. You have made it easy to eat right and exercise in spite of how busy I am – that is something that I never thought was possible. I have more energy, am less tired and stressed, my body is stronger and, best of all, my clothes fit better!
As a nutritionist, my passion is my clients' health, which includes disease prevention through nutrition, fitness and lifestyle intervention. We have confidently referred our clients to Nora for fitness instruction and lifestyle support for more than 10 years. She is an invaluable resource to me, my partners, and my clients.

Stacey Whittle, RD, CPT,

Santa Monica Nutrition and Fitness
I love your enthusiasm and the fact that you really love what you do; it shows! You have a great combination of being very kind and yet firm when you need to be. You can push people without being pushy.

Gil Dekel RPT,

Physicians Choice Physical Therapy